Family immigration for U.S. citizens and green card holders
If you are a U.S. citizen or lawful permanent resident, you can petition for some of your family members to join you in the USA. Learn about the types of family immigration visas that are available and how to apply.
Updated May 17, 2023
---
This page offers information for citizens and green card holders. If you are looking for other ways to reunite with family see pages on:
Petition for family
The United States has a family immigration program that allows families to be together in the USA legally. Depending on your immigration status, you may be able to sponsor certain relatives to join you in the USA. 
When you petition for your family member to come to the USA, they can get a green card. This allows them to travel, live and work permanently in the USA. You can also petition for family members already in the USA to get a green card.
Petition: an application or formal request made to an authority

Petitioner: the person who files an application asking for a green card for their family member

Beneficiary: the family member the petitioner has filed the application for
Family immigration by status
The family members you can petition for are different depending on your status:
If you are a U.S. citizen, you can petition for your immediate and extended family to come to the USA.
Immediate relatives: spouse, unmarried children under 21, and parents. There is no limit on the number of visas available for immediate relatives.
Other family members: unmarried children over 21, married children, brothers, and sisters. The availability of visas for these family members depends on family preference categories.
Fiancé: you can use Form I-129F to bring your fiancé and their children to the USA to get married or await the approval of Form I-130.
If you are a lawful permanent resident (LPR), you can petition for your spouse and unmarried children to come to the USA. Availability of visas depends on family preference categories.
Petitioner

Beneficiary

Benefit

Forms

U.S. citizen

Spouse, children, parents, siblings 

Green card 

I-130
I-485
I-864

U.S. citizen

Fiancé and their children under 21

Fiancé visa 

I-129F

Green card holder (LPR) 

Spouse and unmarried children

Green card

I-130
I-485
I-864
Same-sex couples who are legally married are recognized as spouses for family-based visas.
Family preference visa categories
U.S. citizens can apply for their immediate family members to join them and they will be processed as they are received. Other family members of U.S. citizens and family members of green card holders must wait for a family preference visa to become available. There are different categories of preferences.
| Preference category | Petitioner | Beneficiary | Number of visas |
| --- | --- | --- | --- |
| First preference (F1) | U.S. citizen | Unmarried children (21+)  | 23,400 |
| Second preference (F2A) | LPR | Spouses and minor children (under 21)   | 87,934 |
| Second preference (F2B) | LPR | Unmarried adult children (21+)  | 26,266 |
| Third preference (F3) | U.S. citizen | Married adult children (21+) | 23,400 |
| Fourth preference (F4) | U.S. citizen | Brothers and sisters  | 65,000 |
There are a total of 226,000 family preference visas available every year. You can check the availability on the visa bulletin.
The visa bulletin is updated every month and shows current processing times. You can continue on to the next steps if your application filing date is earlier than what is listed. This date is when USCIS received your application. The column marked "All Chargeability Areas Except Those Listed" is for all countries except China, India, Mexico, and the Philippines which each have their own column.
Remember, if you are a U.S. citizen your spouse, parents, and children under 21 do not have to wait for a family preference visa.
Family member eligibility
Both you and your family member must meet certain requirements to apply for family immigration. Eligibility requirements are different for each immigration status.
Your family member may not be eligible if they:
are likely to become a public charge
have committed certain crimes
have certain communicable diseases
How to apply
Applying for family-based immigration has two main parts.
First, you must submit Form I-130 to sponsor your family member to get a green card. This form is used to show you are related and qualify for family immigration. An approved petition does not grant any benefit. It simply creates a place in line for visa processing.
Second, your family member must apply for an adjustment of status or go through consular processing. This depends on whether they are already inside the USA or abroad.
If your family member is inside the USA, they can apply for an adjustment of status once a visa is available. This is done with Form I-485.
If your family member is outside the USA, the National Visa Center (NVC) will process their application for an immigrant visa. This is called consular processing. Your family member does not need to fill out Form I-485.
Steps to apply for family members outside the USA
1. Submit Form I-130 for each family member. You will need to provide documents that prove your immigration status and family relationship.
2. Get approval from USCIS. Your petition must be approved before you can start the visa process.
3. Start the visa process. The NVC will review your case and make sure you provided all documentation needed for your interview.
If you are applying for a visa for non-immediate family members, you must first wait for it to be available on the visa bulletin.
4. Pay processing fees at a U.S.-based bank. You will need to pay the Immigrant Visa Application Processing Fee and Affidavit of Support Fee.
5. File Form I-864. This shows you can financially support your family member. You will need to include documents that show your income.
6. Complete Form DS-260. Your family member needs to fill out this online visa application. They must provide certain documents such as a birth certificate or police record. This includes certified translations for documents that are not in English.
7. Attend a medical examination. Your family member must be examined by an embassy-approved doctor. They must complete any required vaccinations before their interview.
8. Gather documents for the interview. Bring photographs and all civil documents filed with the NVC to the interview.
9. Attend an interview. Your family member will be interviewed at a U.S. Embassy or Consulate. The officer will ask questions about the application to decide whether they qualify for an immigrant visa.
10. Get a decision. The consular officer will approve, deny, or put their application on hold for more evidence. If their application is approved, they will get information about how their passport and visa will be returned to them and the next steps.
11. Pay an immigrant fee. If your family member is approved for a visa, they must pay an immigrant fee to process their visa and green card.
12. Travel to the USA. You must arrive in the United States no later than the expiration date on your visa. It is usually valid for 6 months. Upon arrival, you will be reviewed for official admission into the USA.
If your family member in Afghanistan is approved for a visa, they will be offered assistance in leaving the country. You should not travel to Afghanistan to travel with your family. Learn more about family reunification for Afghans.
Some family members with an approved Form I-130 will be invited to apply for parole status. This is for people still waiting for a visa. It allows them to come to the U.S. while they wait to apply for a green card. It is available to people from Columbia, Cuba, El Salvador, Guatemala, Haiti, and Honduras. Learn more.
The U.S. Department of State mails interest forms to certain Iraqi and Syrian family members who have an approved Form I-130. It offers your family member the opportunity to request refugee status.
USCIS will interview your family member to see if they qualify for resettlement as a refugee. If approved, a resettlement agency will then follow up with them to further process their case.
P-2 Iraqis and Syrians who have an approved Form I-130 and who have a refugee claim will be offered quicker processing, assistance with travel, and benefits upon arrival in the USA. Their spouses and unmarried children under 21 are also eligible for this program.
Find legal help
It is important to get legal advice to understand your options for family immigration. Organizations and lawyers can also help complete your application. Immigration lawyers and representatives that work for non-profits accredited by the Board of Immigration Appeals may offer lower cost and more trustworthy services. Learn how to find legal help.
If someone asks you to pay them a lot of money to bring a family member here, you should seek another opinion. Some people may try to scam you by offering to bring family members not in the eligible categories, such as a cousin, grandparent, aunt, or uncle.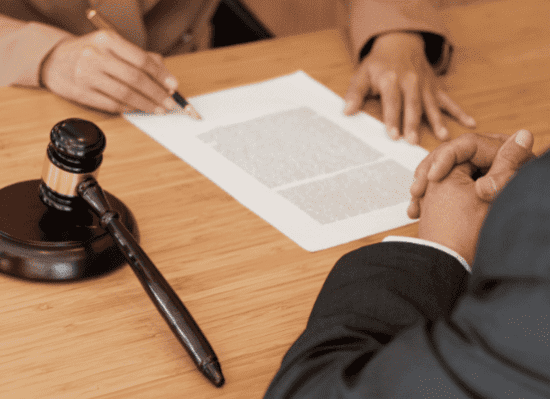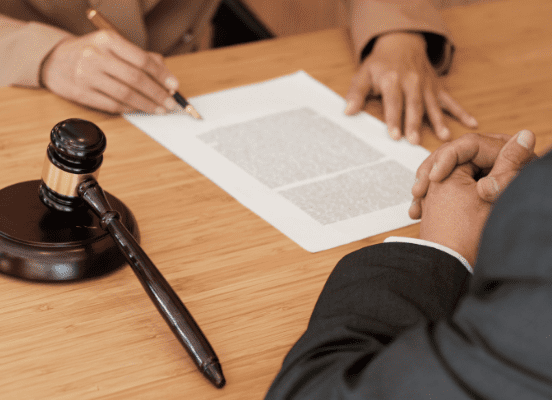 Avoid immigration scams
Know how to protect yourself from notarios and fake websites. Learn what to do if you have been a victim of fraud.
Learn more
---
The information on this page comes from USCIS, the Department of State, and other trusted sources. We aim to offer easy to understand information that is updated regularly. This information is not legal advice.