In the United States, there are laws that explain the rights and responsibilities of parents and children. These laws can vary in each state, county, and city. Learn about important rules all parents should know.
---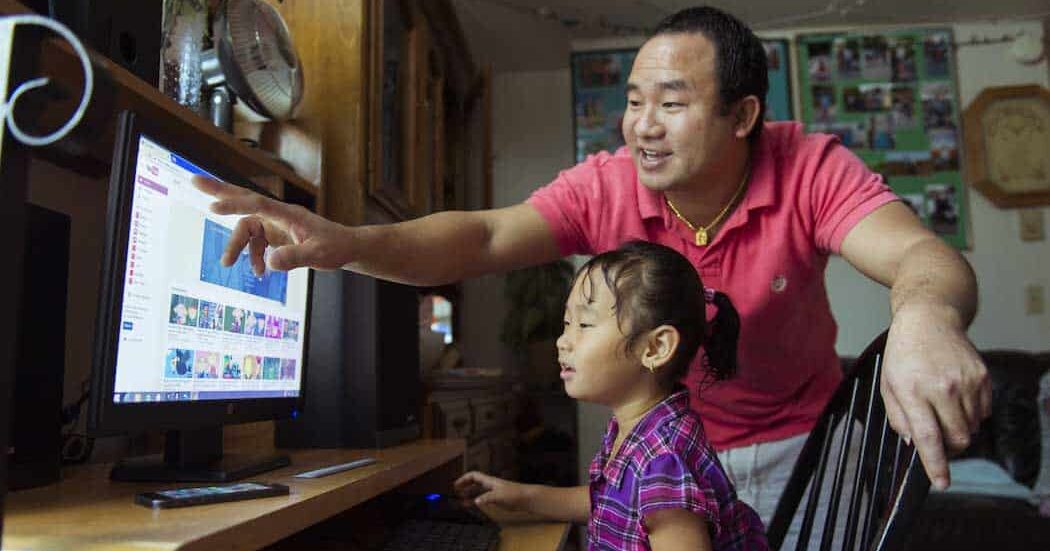 Providing for child
Parents and caregivers are legally responsible for providing for their children until they become adults. In most states, children legally become adults at 18 years old.
Parents are responsible for attending to their child's basic needs, including:
Food, clothing, and housing
Physical and mental health care
Public or private education
Financial support
Supervision
Protection
Both parents are required to support their children regardless of marital status. Parents who are divorced may be required to provide child support payments depending on which parent has child custody.
If you are having trouble providing for your child, there are organizations that can help you pay for living expenses and find childcare.
Abuse and neglect
All states have laws protecting children from four main types of maltreatment.
Physical abuse is any act that results in a serious physical injury, such as hitting, punching, kicking, and throwing
Emotional abuse is any acts causing emotional harm, such as insulting, making fun of, shaming, and threatening
Sexual abuse is any forced sexual activity, inappropriate touching, or showing inappropriate photos or videos
Neglect is failure to provide basic necessities, including food, shelter, medical care, education, and supervision
Parents who have substance abuse problems can be charged with child abuse and neglect in certain situations. Exposing children to illegal drug activity is also a crime in many states.
Each state legally requires certain people to report child abuse or neglect to the police and child welfare agencies. This can be if they know or suspect it. These mandatory reporters include social workers, health care providers, mental health professionals, teachers, school staff, child care providers, and law enforcement officers. 18 states require everyone to report child abuse and neglect.
Law enforcement and/or child protective services (CPS) review reports of child abuse and neglect. CPS may decide to investigate serious situations by talking with the child, family, witnesses, and reporters. CPS will decide whether to intervene to make sure the child and family are safe. Any interventions CPS will be in the best interests of the child.
In many cases, CPS will require the parent to meet with a social worker to talk about safety concerns. The social worker can help the parent identify ways to provide for the child safely at home.
In some cases, CPS may remove the child from the parents if they are in danger. The parent must show how they can care for their child in a safe environment before CPS sends their child back home. In extreme cases of child abuse, CPS may ask a court to terminate parental rights.
Discipline is intended to teach children how to behave properly. Child abuse is an act intended to harm children. Forms of child abuse include physical, emotional, and sexual harm, and neglect. Discipline can turn into child abuse when used to punish and harm children for bad behavior.
Leaving a child home alone
Many state laws consider leaving a young child unsupervised as neglect especially when it puts them at risk of harm or danger. Although, most states do not have laws identifying a minimum age for leaving a child home alone.
It is important to think about your child's needs, age, physical health, and emotional well-being before deciding to leave them at home alone. You should also consider the amount of time you will be gone and the home environment your child will be left in.
If you or your child does not feel safe being left home alone, consider your childcare options.
School
If you are a parent of a school-aged child, you have different requirements and rights.
Parents are legally required to have their children go to school. This can include public or private schools as well as home school programs. State laws vary on what age children are required to start school and when they can drop out. Parents are required to make sure their children attend school regularly and follow school rules of conduct.
Parents have the right to ask for changes to their child's school classes and activities based on their child's needs. Parents can choose to opt their children out of certain classes and standardized testing. Schools have to make reasonable accommodations to make sure certain people have an equal opportunity to succeed in school. This includes students with different language skills, disabilities, religions, and gender identities.
Parents have the right to ask for help with their child's safety in school. Schools must tell parents if their child is being bullied or bullying other students. Parents can also report bullying and discrimination to school staff. Schools must respond to these reports and make an effort to improve the safety of students.
Other important laws
Parents are responsible for supervising teenage drivers especially when they have a learner's permit.
Parents cannot force their children to marry against their will. However, parents can allow their children to marry at the age of 16-17 if state law requires parental permission for those under 18.
Tips on raising children new to the USA
Being a parent is not always easy. It can be especially hard for families who are adjusting to a new country. Immigrant parents and children face many unique challenges.
Talk to your child about your feelings and experiences adjusting to American culture. It's okay if your child seems to adapt more quickly to American culture than you. Talk about ways you both can become involved in your local community together. Practice learning English with your child and participate in community activities together.
Offer your child opportunities to stay connected to your culture. Have conversations in your native language. Read books and watch films in your native language. Cook traditional recipes together. Share your favorite traditions from your home country. Join community groups for people from your home country.
Reach out to families, friends, and professionals for support. If you are having problems with your child, it can be helpful to reach out for help. Talk with your child, family members, friends, and service providers to find solutions that work. Learn about finding mental health services.
Find help
Find more resources for parents and teens who are new to the USA.
| Resource | Offers |
| --- | --- |
| | A guide for immigrant parents raising children in the U.S. Available in English, Arabic, Spanish, Nepali, and Somali |
| | Local child care resources, health, and social services, and financial assistance for each state |
| | Resources for immigrant and refugee families |
| | Guide for creating a family emergency and parenting plan |
| | Emotional support over the phone and parenting resources online |
| | Emotional support for teens looking for help and online resources for teens, parents, and caregivers   |
| | Local community resources, including crisis & emergency, food, housing, and health  |
Find help near you
Find legal help, English classes, health clinics, housing support, and more with FindHello. Search a map and list of services for immigrants in the USA.
Start your search
---
The information on this page comes from trusted sources, including USA.gov and childwelfare.gov. We aim to offer information in plain language that is easy to understand and updated regularly. This page is for guidance. USAHello does not give legal advice, nor are any of our materials intended to be taken as legal advice.
---
The information on this page comes from USA.gov, the U.S. Department of Health & Human Services, and other trusted sources. We aim to offer easy to understand information that is updated regularly. This information is not legal advice.