USCIS provides many tools and resources to help you understand and apply for immigration benefits. Learn how to create a USCIS account to file applications. Get tips on finding information and resources on the USCIS website.
---
What is USCIS
The United States Citizenship and Immigration Services (USCIS) is the federal agency responsible for immigration and naturalization services in the United States. USCIS.gov is the official website. Many websites have information from USCIS. It is good to check USCIS.gov to verify the information.
You can find the following information and services through USCIS:
Check the address bar to make sure you visit the official USCIS website. Official government website addresses will have .gov at the end. A lock icon ​​(🔒) means your connection is safe.
How to search uscis.gov
Create an online account
USCIS recommends you sign up for a free online account to file forms online. Filing forms online is easier and faster than filing a paper application by mail. You can start an application and return to it later. It will save the information as you go along.
Filing online can help you avoid common mistakes like forgetting your signature on a paper application. Small mistakes like that can automatically have your application denied. If you file online, you will be notified if anything is missing. You cannot submit your application online until it is complete.
Sign up for myUSCIS
Watch this video for instructions on how to create a USCIS online account. It is also available دری (Dari), and پښتو (Pashto).
Steps to create an account:
Go to the USCIS sign-up page.
Enter your email address to sign up for an online account. You will receive all email communications at this address.
Confirm your account. You will receive a confirmation email with a link to confirm your email address. Scroll down to review the terms of use and click "I agree."
Create a password that is at least 8 characters long.
Select a two-step verification method. You will receive a code through an app, text, or email. This helps keep your account information safe and secure.
Answer five security questions. This helps confirm your identity if you need to reset your password.
Select your account type: "I am an application, petitioner, or requestor."
When you create an online account you can:
Check your eligibility
File a form online
Review and sign forms
Pay your fee online
Add a case to your account
Link a paper form
Verify your identity
View your case status
Access all notices sent to you
Send messages to USCIS
Upload evidence online
Respond to requests for evidence
Change your address online
Verify your eligibility to work
You can file different USCIS forms online using your phone, tablet, or computer. This includes a change of address form, green card application, and work permit.
Steps for filing a form include:
Check if you can file your form online
Review the instructions for the form
Sign in to your myUSCIS account
Select "File a form online"
Complete all sections of the form
Upload required documents
Review and sign your form
Pay the filing fee
You can save a draft of your form online and submit it once it is complete. You can view notices for appointments related to your application. You can also respond to requests for evidence through your online account, check the status of your case, and get your decision online.
Read more tips for filing forms online.
If you plan to file a fee waiver, you must mail your application to USCIS. Find tips for filing paper applications by mail.
Be sure to save your login and security information so you don't get locked out. Write down or take photos of your email address, password, two-step backup code, security questions, and answers. Do not share your account information with family or friends.
Contact the USCIS if you need help logging into your account. Submit this form for questions about your password or unlocking your account.
Legal advice can be important when filing an application with USCIS. A lawyer or an accredited representative can help you understand your options and properly submit your application. Many organizations and lawyers offer free or low-cost legal services.
Your attorney can also help you file your application through their own online account. You will still have to log in to your account to sign a G-28 to approve them to represent you and submit your application.
Find resources and tools
Key resources
USCIS has information on key areas of immigration:
| Resource | Information |
| --- | --- |
| | A variety of topics in 35 languages. Search by language, content, and topic. |
| | Applying for refugee resettlement, asylum, temporary protected status, humanitarian parole, victims of human trafficking, and other crimes. |
| | Eligibility requirements and how to apply.  |
| | Requirements and visas for working in U.S. |
| | Asking for relatives to join you in the USA. |
| | Naturalization process and study materials. |
| | Tips for avoiding immigration scams. |
Helpful tools
USCIS has a number of tools to help you with your immigration case.
Tool

Information

Application processes for various immigration benefits before and after filing. Also available in

Spanish

,

Chinese

, and

Vietnamese

. 

View immigration options and eligibility.

File an application by logging into your myUSCIS account.

Find out how much you have to pay USCIS.

Track the status of your immigration application using your receipt number.

View estimated processing times for immigration forms and office locations.

Update your address online within 10 days of moving.

Login to your myUSCIS account to check your employment eligibility.

Find USCIS field offices, asylum offices, and international offices.

Find a doctor to perform immigration medical exams for green card applicants.

Find legal providers authorized to provide immigration help.

View visa availability for green card applicants.
Online and local events
USCIS organizes in-person and online events to share information about immigration programs and policies. Sign up for upcoming events near you.
Contact USCIS
You can reach USCIS in different ways. USCIS recommends you try their online tools before calling.
Get USCIS updates
Sign up to get email updates. Follow @USCIS on these platforms for more updates on immigration processes.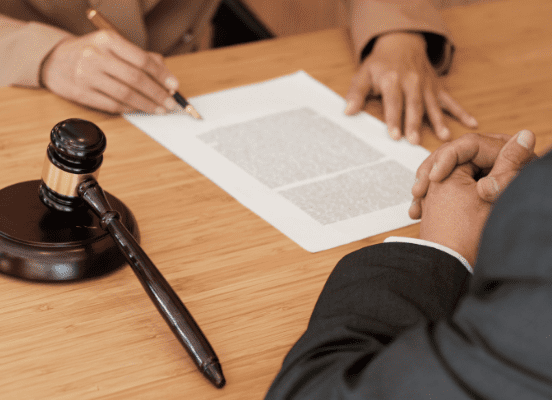 Avoid immigration scams
Know how to protect yourself from notarios and fake websites. Learn what to do if you have been a victim of fraud.
Learn more
---
The information on this page comes from USCIS and other trusted sources. We aim to offer easy to understand information that is updated regularly. This information is not legal advice.