What is a green card?
A green card allows people who are not U.S. citizens to live and work in the USA. It is an identity document with your name and photo. A green card is proof of your immigration status as a lawful permanent resident (LPR). Most green cards are valid for 10 years. If you are a conditional resident, it is valid for 2 years.
A green card is also called a permanent resident card.
What does a green card allow me to do?
If you have permanent resident status you can:
live and work in the USA permanently without fear of detention or deportation
travel outside the USA for up to 12 months
receive federal benefits, such as help paying for education and housing
apply to bring your family members to the USA
apply for U.S. citizenship after 5 years
Who can apply for a green card?
There are different ways you can become a lawful permanent resident. You can apply if you are in one of these eligible categories:
U.S. citizens can sponsor their parents, spouse, fiance, unmarried children, and adult brothers or sisters. Someone who is a widow(er) of a U.S. citizen can also apply.
Green card holders can sponsor their spouse and unmarried children for permanent residency.
U.S. citizens and green card holders cannot sponsor extended family members such as cousins, aunts, uncles, and grandparents.
This is called a green card through registry. This is an option even if you are undocumented or have been in the U.S. illegally.
Certain people can apply for a green card under other programs including:
What are the requirements to apply for a green card?
Each green card eligibility category has specific requirements you must meet.
If you are in the USA
An immigration officer must have inspected and admitted you upon entering the United States. Applying inside the United States is officially called adjustment of status.
If you are abroad
You must apply for an immigrant visa with your local consulate to come to the United States. This process is officially called consular processing.
How can I apply and get a green card?
Now that you have reviewed the different categories, here are your next steps to apply:
Step 1: Check if you are eligible to apply
Step 2: Get legal help if you can
Step 3: Find out if you need to petition for a visa
Step 4: File your application
Step 5: Go to your biometrics appointment
Step 6: Go to your green card interview
Most people will be required to interview at a local USCIS office. An immigration officer will review the answers in your application. They may also ask other questions to decide whether you are eligible for a green card.
Step 7: Get a decision
An immigration officer or consular official will make a decision in your case at the end of your interview. In some cases, the officer may ask for more evidence before they can issue a decision.
If your application is approved, you will receive another letter with your green card.
If your application is denied, you will get information about whether you can appeal it.
Step 8: Obtaining your green card
You can check the status of your application online or by calling the USCIS Contact Center.
How can I prepare for the green card interview?
Review your application before your interview. It's best to prepare with an attorney, resettlement agency, family, or friend.
Bring a copy of your green card application.
Bring originals of all supporting documents, including your passport, travel document, and Form I-94.
Be prepared to answer all questions truthfully.
If you need an interpreter, you must bring your own and complete Form G-1256, Declaration for Interpreted USCIS Interview. Your interpreter must be:

18 or older
speak your language and English fluently
someone who is not involved in your case
Information for green card holders
You can file a petition to remove conditions on your two-year green card 90 days before it expires.
USCIS is extending green cards for those that file either of these forms for 48 months beyond the card's expiration date.
You will need to show a passport or travel document when you leave the United States. You will need to also show your green card when you return to the U.S. If you plan on traveling abroad for over one year, you will need to apply for a reentry permit to return to the U.S. You can file Form I-131, Application for Travel Document.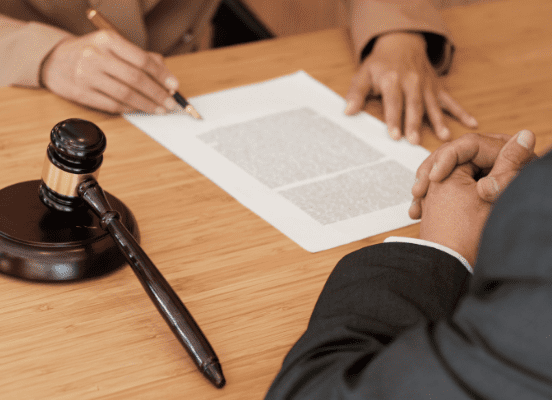 Avoid immigration scams
Know how to protect yourself from notarios and fake websites. Learn what to do if you have been a victim of fraud.
Learn more
The information on this page comes from USCIS and other trusted sources. It is intended for guidance and is updated as often as possible. USAHello does not give legal advice, nor are any of our materials intended to be taken as legal advice. If you are looking for a free or low-cost lawyer or legal help, we can help you find free and low-cost legal services.