Learn about the USCIS Fee Calculator and USCIS Lockbox Facility. Find information on how to make payments with credit cards or checks and how to obtain a fee waiver, as well as tips on how to prevent mistakes when filing your forms.

---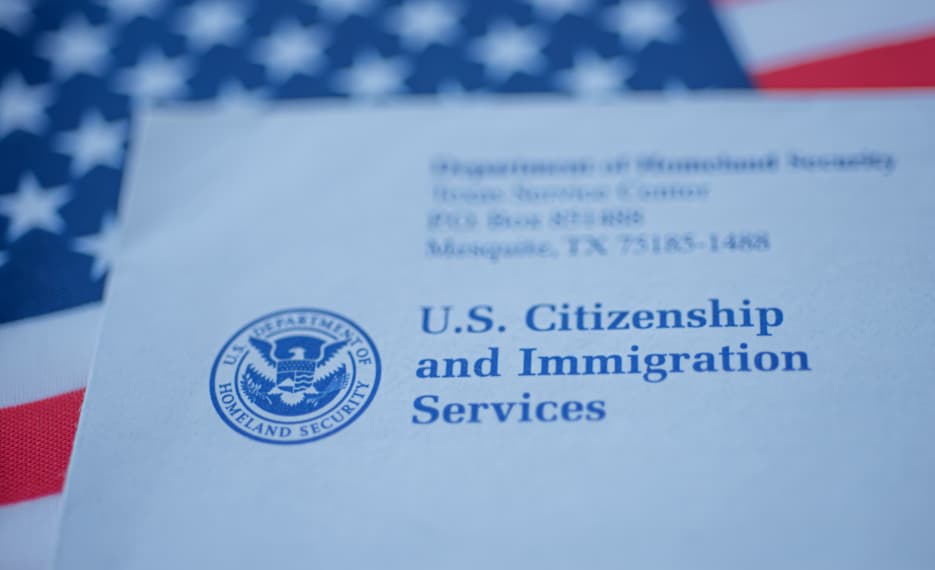 What is the USCIS Fee Calculator?
The Fee Calculator is a tool developed by USCIS that provides users with the most accurate information about filing fees for forms processed at a USCIS Lockbox Facility.
USCIS created the Fee Calculator to prevent the public from making mistakes and having their applications rejected due to incorrect fees.
According to USCIS, the Fee Calculator does not store the answers you provide or store your personal information.
The agency recently said they would reject forms submitted with wrong or incomplete fees; to avoid mistakes, they recommend using their calculator.
Notice: For now, there is not a fee increase for any of the USCIS forms; a U.S. District court stopped an announced increase due to take place in October 2020. Learn more about the USCIS fees by visiting the U.S. Fee Schedule page.
Some of the current fees are:
N-400 Application for Naturalization: $640, Biometrics $85, total of $725
I-129 Petition for a Nonimmigrant Worker: $460
I-131 Application for Travel Document and Refugee Travel Document:

For the Application for Travel Documents for non-refugees: $575
For Refugee Travel Documents: $135 (for 16 and older)

I-90 Application to Replace Permanent Resident Card: $540
What is a USCIS Lockbox Facility?
A USCIS Lockbox Facility is a secure facility used by government agencies to collect and deposit fees. These facilities are located in Chicago, IL; Phoenix, AZ; and Lewisville, TX.
You can file dozens of different forms at those locations and pay your fee using a credit card and Form-G-1450, Authorization for Credit Card Transactions. The Lockbox facility also receives your fee payments done with certified checks, personal checks, and money orders, depending on each case.
USCIS processes close to 80% of applications within 48 hours of receipt at a Lockbox facility. The most common mistake that applicants make is to send the incorrect fee; that's the main reason why the forms get rejected at a Lockbox facility. Learn more about the forms you can submit at a Lockbox Facility.
USCIS Fees payment options
Paying with a credit card
Paying using a credit or debit card, money order, or check depends on where you are making your payment from: inside or outside the United States.
If you are in the U.S. and depending on the form, you could opt for online payment with your credit/debit card or bank withdrawal. Also, you can mail your payment using a card, check, or money order, and you can even pay in person at a USCIS approved field office.
If you are outside the U.S., you need to know if you could file your form at an international office (to learn more about the USCIS forms, you can click here). You would need to contact the U.S. Embassy or local consulate to get information, and also, you'd need to check the International USCIS office site.
When applicable, you could use a credit card issued by a United States bank. USCIS accepts these types of payments when filing with a USCIS lockbox or Form I-485 (Application to Register Permanent Residence or Adjust Status), for U nonimmigrants with the Nebraska Service Center.
USCIS accepts Visa, MasterCard, American Express, and Discover. If the card gets declined, USCIS can reject your application. They will not attempt to process your payment twice.
To learn how to create a USCIS Online Account, you can watch this video from USCIS.
Paying with a check or money order
The cashier check, certified check, personal check, or money order must be from a U.S. bank. In addition, your check should be made to the U.S. Department of Homeland Security (not "USDHS" or "DHS") and should not be dated for a date in the future. Finally, if you are paying for multiple applications, they recommend you write a separate check for each one of them.
Refunds are not available
USCIS does not offer a refund of your application or biometric service fees, regardless if they denied your application or petition or if you decide to withdraw your application.
If you have questions, you can call USCIS Contact Center at 800-375-5283. People with hearing or speech disabilities can call TTY 800-767-1833.
How to get a fee waiver
There is a fee waiver process for some applicants and some forms and benefits. For more information, visit the page on Filing a Fee Waiver.
To benefit from a waiver, you will need to prove that you cannot pay the fees. USCIS will analyze each request to make a decision.
To request a fee waiver, you'll need to:
Check if the form you are filing out is eligible by going to the Request for Fee Waiver page.
You will need to provide documentation to show that your income makes you available for the benefit.
Or show that your household income is below 150% of the Federal Poverty Guidelines.
Or prove that you can't pay for the filing fees, medical bills, or emergencies due to your current financial situation.
Tips to prevent mistakes
USCIS also offers other tips to avoid mistakes when filling out your forms:
Do not forget to sign your documents. This will prevent your forms from being rejected and returned to you.
Use the most recent version of the form. Use the USCIS website to download the most recent form.
Fill out the form completely.
If you write by hand, use a black ink pen; make sure your answers are clear, easy to understand, and within the corresponding space.
In the case you make mistakes, you must start over in a new form.
Find more tips to fill out your forms; complete your application/petition/request by going to this link.
Questions regarding immigration, asylum, U.S. visas, and residence permits (green cards)? There are some questions that we often get asked about immigration to the United States. Start here to find answers to your questions.
The information on this page comes from the USCIS. It is intended for guidance and is updated as often as possible. USAHello does not give legal advice, nor are any of our materials intended to be taken as legal advice. If you are looking for a free or low-cost lawyer or legal help, we can help you find free and low-cost legal services.