It can be scary and stressful when someone is threatening you. It is important to know how to respond to threats and protect yourself. Learn about the steps you can take, how to report threats, and get help.
---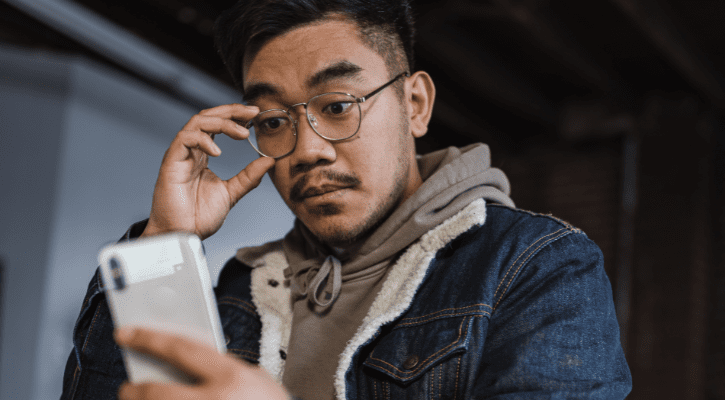 Types of threats
A threat is when someone says or shows they want to harm you or your property. These can include physical or emotional harm, damage to your belongings, insults, trying to frighten you, or abuse. There are different types of threats and ways to respond to them.
In-person threat happen when someone near you shows they want to cause harm.

Phoned threat is made on a call. Sometimes threats made over the phone can be "prank calls". This is when someone is joking and the threat is not real. It is often best to treat it as real if you are unsure.

Electronic message threat is typically received through text message, social media, or email.

Hate crimes are threats that have to do with your race, religion, sexual orientation, national origin, or other identities. There has been a rise in hate crimes toward Asian Americans during the COVID-19 pandemic.
How to respond to a threat
What you should do depends on the type of threat and how serious the threat is.
If you are being threatened in person:
Your safety is most important. Quickly look around and find a safe place to go. This could be a busy place with lots of people or a place you can hide.
Stay calm. Avoid making eye contact or talking to the person threatening you. Keep neutral body language and run or back away quickly.
Call 911 for immediate help.
Ask for help from people that may be around you.
Hide and try to block the way to you. Silence your phone.
Try to note details about the event. Take photos or videos if it is safe to do so or ask someone near you to. If you do not know the person threatening you, look for things to help identify the person such as their age, sex, race, height, weight, hair and eye color, clothing, and anything else that stands out.
Fight back only as a last resort when your life is in immediate danger.
Report the threat to law enforcement.
Call 911 if you or someone else is in immediate danger. Learn what to expect when you call the police.
If you are being threatened over the phone or by a message:
Stay calm and don't hang up the phone. Try to get more information about the person threatening you. Ask questions to help you know if the threat is real.
Do not respond to messages, social media posts, or emails.
Save information. Keep messages and note a phone number or email address. Take a screenshot of threats on social media. Record a phone call if possible or note what was specifically said.
Report the threat to law enforcement.
If the threat relates to you being an immigrant:
Use English in the situation if possible.
Don't feel the need to educate people about their misconceptions. People who are being racist or violent are not rational.
Seek legal help if someone threatens to call immigration authorities on you and you fear deportation.
Report hate crimes to the FBI.
Contact civil rights organizations, especially if you are not comfortable talking to law enforcement.
Learn about your rights as an immigrant.
Reach out to members of your community. Talking about threats with others who have experienced similar things can help you figure out what to do.
After experiencing a threat, try to find emotional support. Talk to a trusted family member, friend, community group, or a mental health provider. Learn more about mental health services.
If you witness someone being the victim of a threat:
Speak out or record the threat if it is safe to do so.
Call 911 if the victim of the threat is in immediate danger.
Talk to the victim. Offer help and ask how you can support them. Listen to their wishes before taking any action.
Offer to leave with the victim.
Stay with the victim after the threat if they need further support.
Report a threat
You can report threats of harm to your local law enforcement or other organizations that offer help. You can also report threats to certain authorities depending on the location of the threat.
Contact

For

911 during a threat
Local police after a threat

A serious threat anywhere

Threats to your civil rights, including immigrant and LGBTQ+ rights 

Threats to African American civil rights and hate crime 

Threats to Asian Americans

Threats to Muslim civil rights and hate crime 

Threats to LGBTQ+ communities

Threats at your home

Threats by foreign government agents, government officials, organized crime, and hate crime

Manager

Threats at a business, store, or restaurant

Transit security

Threats in public transportation

Threats at schools

Threats on social media

Your supervisor or human resources department

Threats at your workplace
If you do not feel comfortable calling the police, there are other safety resources available to you.
You can report threats anonymously. Organizations including the police will work with you to protect your identity and confidentiality. They will not share your information without your permission.
What happens after I report a threat?
Each organization has different procedures for investigating and responding to threats. Check with your organization about the next steps.
Typically, police will investigate the threat and the person who made the threat. If you took a photo or video these can be used as evidence. If the police find the threat is credible and a violation of the law, they may arrest and press criminal charges. Threatening physical harm is a serious crime in many states.
You can also file a civil lawsuit with your local court for emotional or physical harm. You can file for a restraining order against a person so they will stop threatening you and stay away from you.
Find help near you
Find legal help, English classes, health clinics, housing support, and more with FindHello. Search a map and list of services for immigrants in the USA.
Start your search
---
The information on this page comes from USA.gov, the FCC, and other trusted sources. We aim to offer easy to understand information that is updated regularly. This information is not legal advice.