Tips from a US citizen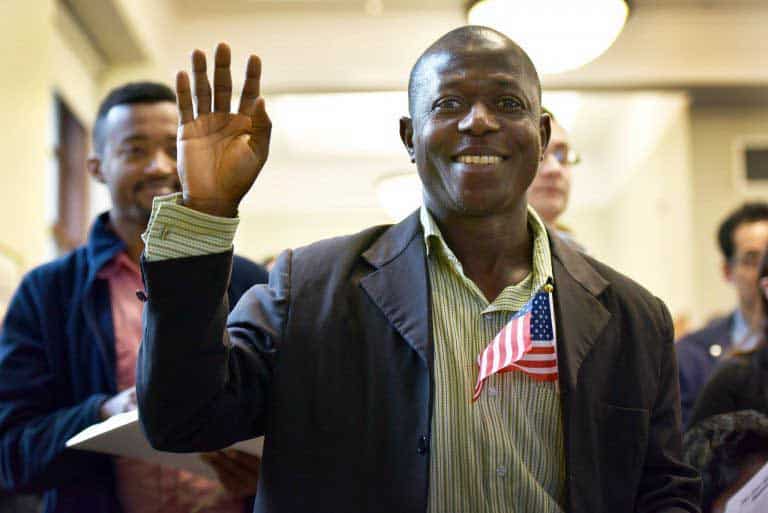 When I applied for US citizenship, I sought the help of an accredited immigration representative.
That helped me a lot throughout the process. The processing of my application took longer than expected, but in the end, it was successful. I want to share my experience of becoming a US citizen.
Corrections and address updates
Errors can be easily fixed if noticed and reported right away. Also, address changes must be reported too. The USCIS website offers the applicants the option to make those corrections online or update an address by submitting a request. As a case manager for immigrants, I know the benefits of reporting errors promptly to avoid delays.
Checking US citizen case status
The USCIS website provides a lot of useful information that can assist the applicant in knowing the status of a case. Few months after I applied, I used this website regularly to check on the status of my case. Using my unique case information on the notices I received from USCIS, I was able to check on my case. The receipt number that consists of three letters-for examples, EAC, WAC, LIN, SRC, NBC, MSC or IOE-and 10 numbers is the only thing needed to check the status of a pending case.
Processing time to be a US citizen
As I mentioned earlier, my case processing took longer than the expected time. With the help of my representative, I went on the USCIS website to check the processing to make sure that it is not a general delay in the process of all applications. It can be simply done by entering the N-400 as the form type and selecting the name of the office that is processing the case.
Submitting an inquiry
After I found out that my case is outside the average processing time; my representative submitted a request to ask about the case and the reason for the delay. Submitting the inquiry can be quickly done on the USCIS website.
US citizen interview and decision
In this video, you can see what to expect during the interview.
It is good to keep in mind that if the applicant requires appointment accommodations due to a disability, then such accommodations must be requested before the interview to avoid any delays.
After the interview, the officer will make a decision to either recommend the application for approval, continue to examine the application or deny the application. You can learn more about the different decisions.
Becoming a US citizen came with many benefits such as being able to vote in federal elections, bring family members to the US, and to apply for federal jobs. However, it is important to keep in mind that the process takes time. Also, in many communities around the US, free or low-cost resources are available to help prepare for citizenship, and you should benefit from those resources.