The Deferred Action for Childhood Arrivals (DACA) program has allowed nearly 800,000 young people who came to the USA as children to stay legally. Here is the latest information about the DACA program, the July 16 court ruling, how to renew your DACA, what is advance parole, DACA requirements if you want to apply for the first time, DACA news, and where to find legal help.
---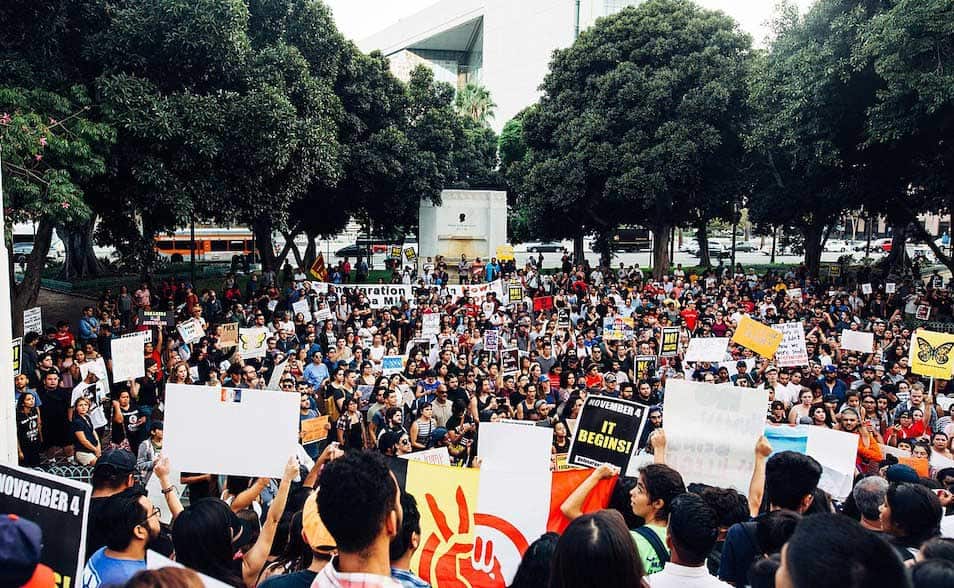 The Deferred Action for Childhood Arrivals (DACA) was declared "illegal" on July 16, 2021, by a judge in Texas. The court order blocked the immigration authorities from approving new applications for the program. 
Current DACA recipients are unaffected, and renewals are still being granted.
Note: In September 2021, the Department of Homeland Security proposed a new rule to preserve the program. They want to re-create DACA as a formal policy; this will be different from the memorandum under which the Obama administration created DACA.
What does the July 16 court order mean?
All those who were granted DACA before the decision on July 16, 2021, will continue to have DACA.
If you currently have DACA, you can renew and request and receive advance parole.
USCIS will continue to accept the filing of initial DACA requests and requests for employment authorization. But, USCIS will not grant new DACA requests and requests for employment authorization.
USCIS will work on a Notice of Proposed Rulemaking, which is a legal document to propose changes to strengthen DACA.
How many new applicants will be affected?
According to the U.S. Citizenship and Immigration Services page, as of March 31, 2021, there are more than 615,000 DACA recipients in the United States.
The July 16 ruling will affect at least 50,000 new DACA applicants who can't receive the protections under the program.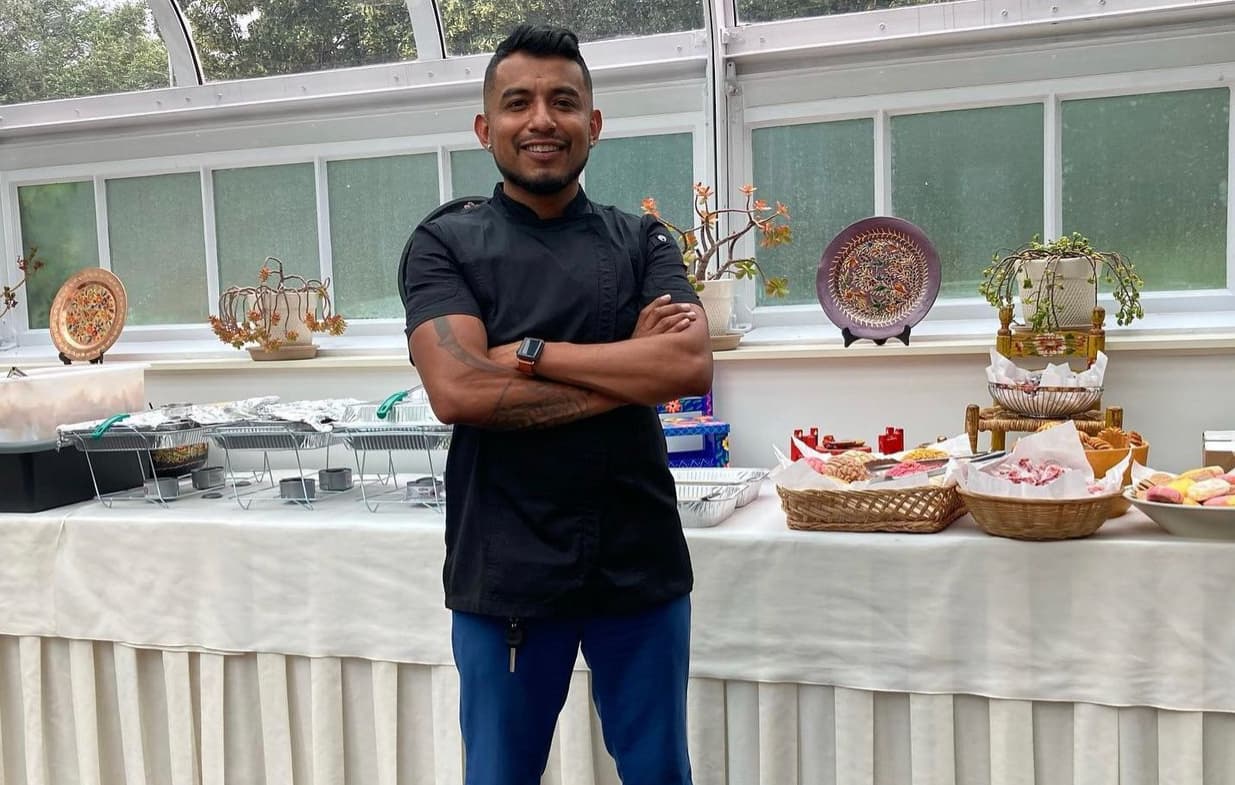 Immigrant voices on DACA
"We are not a game." Reactions of two dreamers to the latest DACA news
Learn more
Can I still renew my DACA?
Yes, you can still renew your DACA. It is very important that you continue to renew it. You can renew if:
You did not leave the USA on or after August 15, 2012 (without advance parole).
Have continuously lived in the USA since your most recent DACA approval.
Have not been convicted of a felony, a significant misdemeanor, three or more misdemeanors.
If you have a current or expired DACA permit:
Apply for renewal 150 to 120 days before your current DACA expires to avoid disruption of status.
Renewals for DACA permits will be for 2 years.
If your permit has expired, you can still submit a renewal application. If your DACA has expired beyond one year, you can still request DACA by submitting a new request.
Advance parole:
Advance parole is a permit to leave the USA and come back. This permit must be received before you leave the country. Advance parole will be considered for DACA recipients but it is not guaranteed.
If you currently have advance parole, it is valid until it expires.
If you travel outside the United States without advance parole, your DACA will be cancelled. Speak to a lawyer or trusted immigration professional before leaving the USA.
If you think you are eligible to renew DACA or you would like to request advance parole, please find honest professional help.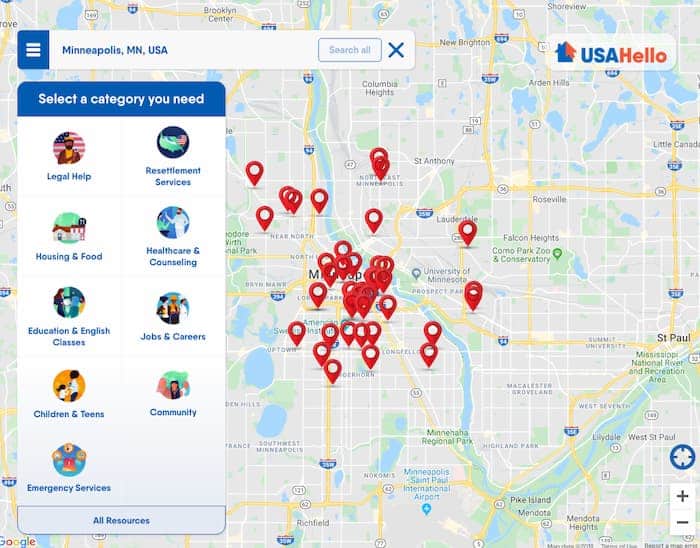 FindHello
FindHello has help and services for immigrants, refugees, asylum seekers, and undocumented people in the USA. Search for job advice, lawyers, healthcare, English classes and other services near you.
Start your search
Can I still apply for DACA for the first time?
*Note: Based on the 7/16/21 court decision, new applications will continue to be accepted. However, USCIS will not process new applications.*
You can apply for DACA for the first time if you meet the following requirements:
You were under the age of 31 on June 15, 2012 (born after June 15, 1981).
You are currently 15 years old or older, or are under 15 but in removal proceedings.
You started living in the US before your 16th birthday.

You started living in the US before June 15, 2007, and have lived here ever since.

You were physically present in the US on June 15, 2012.
You have not had any serious trouble with the law.
You are:

currently in school, a GED program, or similar programs; or,
graduated from public or private high school; or
secondary school; or
obtained a GED; or
honorably discharged veteran of the Coast Guard or Armed Forces of the United States.
Start collecting documents that can help you prove the requirements. Make sure to get legal help if you are applying for the first time.
Remember, USCIS is accepting new applications but is not processing them. If you decide to apply, you will have to pay the fees. Please check fees before sending in your application.
If you have more questions, you can speak to a USCIS representative by calling their Contact Center at 800-375-5283. They are available Monday-Friday from 8 a.m. to 8 p.m. Eastern Time. If you have hearing or speech impairment, you can contact TTY 800-767-1833.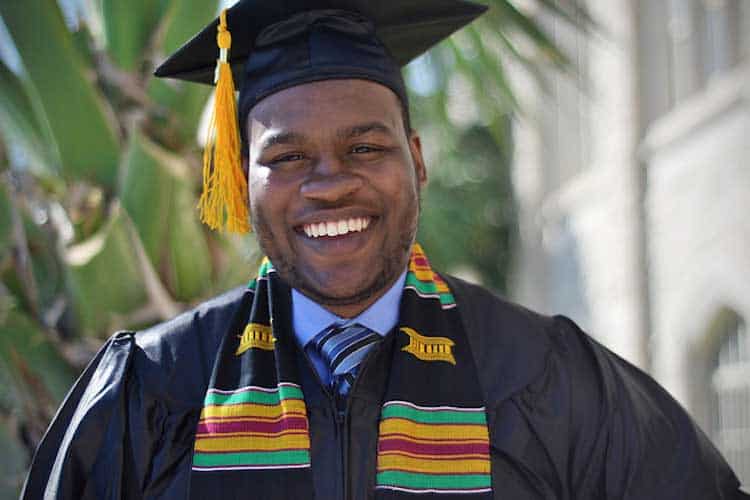 Free online GED® classes
Study for your GED®, TASC, or HiSET credential online so you can go to university or find a better job.
Go to the class now
DACA news
DACA was created in 2012. It allows people who entered the country as children and met certain requirements to have relief from deportation and request a two-year renewable work permit.
The federal judge who blocked the program said that it was created without using the proper procedures. The judge's decision follows a lawsuit filed in Texas in 2018, when Texas and eight other states claimed irreparable harm due to healthcare, education, and protection costs provided to DACA recipients, also known as Dreamers.
After the July 16, 2021 court ruling, President Biden asked Congress to act and provide a path to citizenship for Dreamers. In a statement, the President said the Department of Justice intends to appeal the decision.
To clarify how they will proceed after the court decision, USCIS also issued a statement.
Due to the court ruling of July 16, 2021, the Department of Justice issued reminders for employers and employees with DACA, among them:
– Workers with DACA can continue to renew their DACA and employment authorizations.
– DACA employees are not required to tell employers they have DACA.
– Firing employees who have the legal right to work (like DACA recipients) based on their immigration status might violate federal law.
– If you ​​believe you have suffered discrimination based on your immigration status, you can anonymously call the Department of Justice's Civil Rights Division, Immigrant and Employee Rights Section at 800-255-7688 (TTY 800-237-2515).
Recently, DACA beneficiaries have been facing application backlogs that caused the expiration of work permits, the loss of jobs, the loss of health services, and other benefits.
On January 20, 2021, the Biden Administration issued an executive memorandum on the first day in office asking Congress to provide an immediate permanent legal status and a path to citizenship to Dreamers; as part of the administration's proposed U.S. Citizenship Act.
On December 4, 2020, a federal judge had ordered the previous administration to reinstate the DACA program.
Learn more DACA news on the USCIS DACA page.
Legal help to apply or renew your DACA
If you do not have professional help yet to renew or apply for DACA, you can still get started. There is good information available online. Here are some resources you can trust:
Do you want to apply for DACA for the first time? Immigrants Rising has a step-by-step guide to eligibility and applying for DACA.
United We Dream has a step-by-step guide on how to apply and renew your DACA that includes virtual preparation sessions.
The Immigrant Legal Resource Center (ILRC) has an annotated DACA application form with notes to help you fill in your form. You can also watch the ILRC video for detailed advice about renewing DACA:
Informed Immigrant has resources for DACA applicants and recipients about COVID-19 closures, renewals, and other updates.
Immigrant Help has free assistance to help renew and apply for DACA.
The information on this page comes from the White House, National Immigration Law Center, USCIS and other trusted sources. It is intended for guidance and is updated as often as possible. USAHello does not give legal advice, nor are any of our materials intended to be taken as legal advice. If you are looking for a free or low-cost lawyer or legal help, we can help you find free and low-cost legal services.