This page has information about the DED program for people from Liberia.
---
Update (January, 2021)– DED protection for Liberians has been extended until June 30th, 2022. Although the past administration had ended this program, it was reinstated and extended by the Biden Administration.
Reinstating DED for Liberia is meant to give more time to Liberians who qualify to apply for permanent residence (a green card) by Dec. 20, 2021, under the extension of the Liberian Refugee Immigration Fairness provision.
You can learn more about the requirements to apply for a green card on the USCIS website.
Liberians who apply for adjustment of status under LRIF may immediately apply for employment authorization.
There are currently more than 4,000 Liberians with DED status who are impacted by this program.
What happens next?
Make sure to check the requirements on how to apply for a green card for Liberians. Apply no later than Dec. 20, 2021.
Do I need to re-register for DED?
The notice says that the extension is automatic. Keep looking for details on this USCIS page.
What about my employment authorization documents (EAD)?
The notice says the automatic extension applies to your work permit. You can continue to work in the United States.
What can I do?
You can meet with a lawyer or accredited legal representative
If you can, the best thing to do is meet with a lawyer or BIA accredited representative. You can search for a low-cost lawyer on ImmigrationLawHelp.com or on the CLINIC legal directory.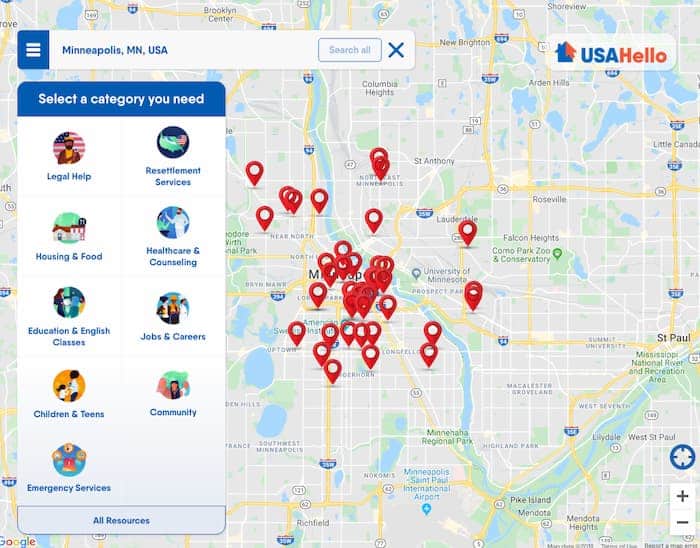 FindHello
Use FindHello to search for help and resources near you. Search for job advice, lawyers, healthcare, English classes and other services in your community.
Start your search
What if I can't meet with a lawyer? What if I can't afford a lawyer?
We know many individuals cannot meet with a lawyer. Here is more information to help you understand your options. This is not legal advice but instead information to help you consider your choices.
Find help online
Immi helps immigrants understand their legal options. You can use their online screening tool to guide you to your best options. Take the immi interview to see if you qualify for a different immigration status. Immi's legal information and referral advice are always free.
How to contact the Embassy of Liberia in the United States
You can find your country's US embassy website here. The embassy will post updates about DED on its home page.
The address of the embassy is 5201 16th Street N.W., Washington DC 20011.
The phone number is: (202) 723-0437.
Information provided with the support of CWS and CLINIC. Other information on this page comes from the White House, Department of Homeland Security, the Federal Register, USCISand other trusted sources. It is intended for guidance and is updated as often as possible. USAHello does not give legal advice, nor are any of our materials intended to be taken as legal advice. If you are looking for a free or low-cost lawyer or legal help, we can help you find free and low-cost legal services.